Help Us Break the Cycle of Poverty
The relationship that parents share with their children is one that impacts a child throughout his or her lifetime. Studies show that the benefits of parental involvement are manifold, affecting numerous areas of a child's life, including health and development, academic progress, and life choices.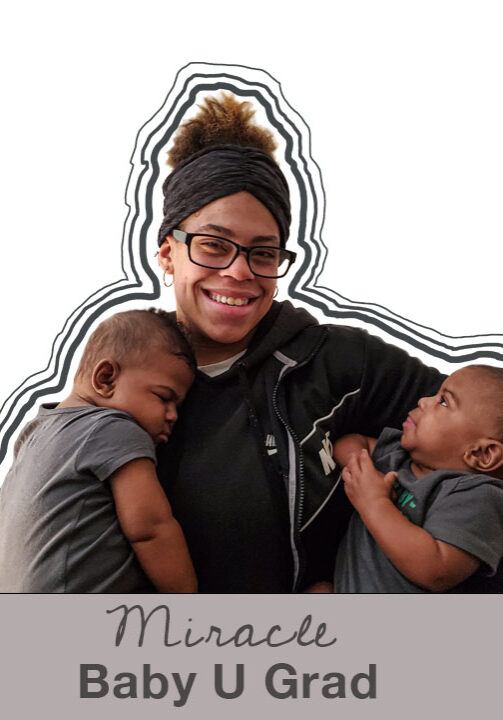 Miracle attended Baby University's parenting workshop with the father of their children. At Baby University, they learned the benefits of being a nurturing parents and started developing the skills to be a good mom and dad to their boys. Miracle was connected to her own Community Health Worker, who met with her one-on-one, twice a month to help her prepare for the birth of her twins and connect her to much needed resources.
"My Community Health Worker was able to help me get items like clothes and diapers for the twins and food for my household. She helped me sign up for WIC and told me about resources I could use to help pay my rent and bills while I am finishing High School."
At one point, Miracle was facing eviction, but her Community Health Worker was able to intervene and prevent her from becoming homeless with the two little ones. Today Miracle is more determined than ever to stay in school and be the best she can be for her children. Once she is finished with her GED, she wants to get a college degree.
Thanks to donors like you, Miracle will have the support and skills she needs to raise her sons. She is no longer "on her own".